Main Content
Trust, Credibility, History
20 Years Experience
You Will Be Treated as an Individual, Not a Case Number. Our Firm is Attentive, Thorough, and Responsive.
About Sulte Law Firm
The Sulte Law Firm is a Tampa Bay firm active in criminal and traffic defense as well as personal injury cases.
Since its inception, the Sulte Law Firm has provided quality legal defenses in criminal cases. In January, 2006 the firm expanded to offer legal representation to its clients in new areas of the law, including personal injury.
Tampa Criminal Defense Lawyer
Being charged with a criminal offense is one of the toughest moments in your life. That's why you want an equally tough Tampa criminal defense lawyer.
Sulte Law Firm is a criminal defense law office that has handled some of the most challenging cases in the Tampa area. We provide strong and qualified defense in a wide range of matters, from traffic offenses and DUI to assault and battery, domestic violence, illegal drug possession, theft, fraud to even more serious charges of burglary, robbery, sexual battery, attempted murder and murder.
About Criminal Defense
Why You Need a
Tampa Criminal Attorney
You may be wondering if you need to hire a criminal defense attorney. Why can't you tell your own story at a hearing or in court?
Theoretically (and legally), you can. But is it a good idea? In many cases, the amount you invest in an attorney is minimal compared to the cost of what might happen if you don't have a compelling, professionally-presented defense.
A knowledgeable criminal defense lawyer from Sulte Law Firm can provide the following advantages:
They know how the Florida judicial system works.

Defense lawyers know how the court system works and can guide you through it in the way that is most beneficial for your case.

They know the prosecutors.

There's an excellent chance that your attorney knows who will be prosecuting your case. This relationship makes it easier to negotiate a charge dismissal.

They will protect your rights.

A good criminal defense attorney will make sure that you're not tricked or pressured into incriminating yourself.

They will protect your future.

Your attorney will fight for the best outcome for your case, which can help you keep your job, your professional license, and your reputation.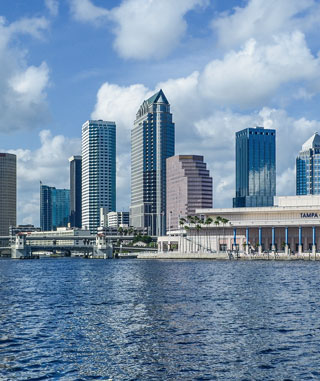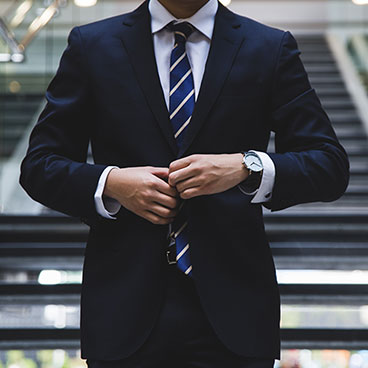 What Makes The
Sulte Law Firm Different?
To us, you're not "just another client." You're a person who's been caught in the Florida criminal justice system. We know how damaging a criminal record can be to your career, education, and housing prospects and will fight to prevent that from happening.
When you engage Ryan Sulte as your Florida criminal defense lawyer, he will work tirelessly to:
Get you out of custody and reunite you with your family, friends, and other support systems.
Ensure that your story is heard and that police and prosecutors treat you fairly.
Seek dismissal of the charges. If that isn't possible, he will fight for your acquittal at trial or negotiate alternative sentencing options, such as probation.
Whether your case is straightforward or complex, he will handle it with skill, diligence, and compassion. If you or someone you love is facing criminal charges in Tampa, please call 813-223-4343 to schedule a confidential consultation.
Practice Areas
Attorney Ryan Sulte and his team will give your case immediate and personal attention.
We will listen to your story, prioritize your needs, and focus on winning your case or, at the very least, achieving the best outcome for your circumstances.
Get the Criminal Defense You Need and Deserve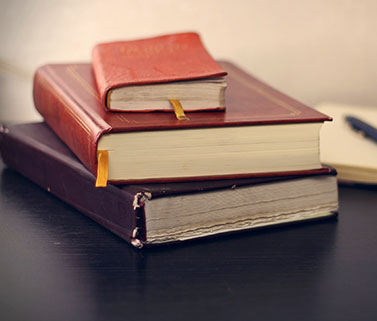 Ryan Sulte has over 20 years of experience protecting the rights of people who've been in your situation. He has been defense counsel at several trials and pre-charge investigation hearings. While every case is different, he has won dismissals and acquittals for many clients and highly favorable plea bargains for others. To get him started on your case, please call
813-223-4343
.
Contact Us Now
What Our Clients Say About Us
Ryan has been my lawyer for years and I wouldn't have it any other way. He is always on top of each case and resolves them with the best possible out come. I would recommend him to any of my family and friends.

Mark
Ryan Sulte is an amazing attorney. I had received a ticket which I believed was wrong and was nervous about fighting it. He walked me through everything and was so patient and kind. He responded back quickly every time I called or e-mailed. I would give him a 10 star rating if I could.

Theresa
These guys know what they're doing. Communication is above par and their work ethic is above and beyond (even replies to email on Sundays).. can't thank them enough for all they've done.

Duane
RYAN SULTE ROCKS!!! He and his staff have excellent customer service, are very responsive and always provide follow up while we are awaiting a decision. Sulte Law Firm has helped me and my family a lot in the past decade with favorable decisions. Thanks Sulte Team!!!

Lesley
Contact Us